An opera about Charles Darwin? Of course The Knife would be invovled. The Knife teamed up with Mt. Sims and Planningtorock for this bold project. Check out "Colouring Of Pigeons" an 11 min opus that has a danceable Balinese Gamelan sound with beautiful strings.
More info on this project here.
[audio:http://diestruktur.com/asianmandan/music/Jan%202010/colouring_of_pigeons.mp3]
The Knife In collaboration with Mt. Sims and Planningtorock – Coulouring of Pigeons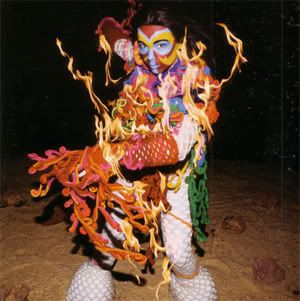 Ratatat seems to enjoy exclusively remixing Scandinavian artists, The Knife (Sweden), Shout Out Louds (Sweden), and now the one and only Björk (Iceland). I'm waiting for Ratatat to conquer the Franks.
Björk – Wanderlust (Ratatat Remix)