Can – Sing Swan Song
So we all know that Kanye owned 50 Cent (50 Cent Cancels Europe Tour). Graduation is amazing not just because Kanye sampled Steely Dan – Kid Charlemagne, Michael Jackson – P.Y.T. and had Jon Brion, Timbaland AND Daft Punk produce a track but because he sampled Can. He isn't the first rapper to do so, Kurupt sampled Can's most famous song "Vitamin C" on his track "Stalkin" but Kanye uses the hook so well on "Drunk and Hot Girls".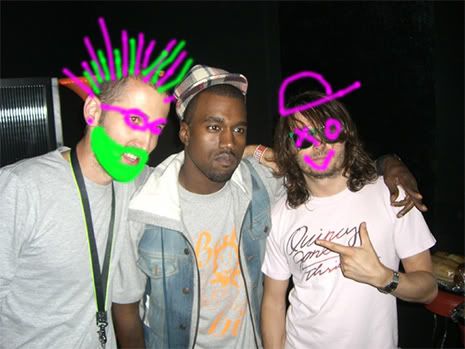 Daft Punk & Kanye
Let's all show some love and respect to Can since "All roads do lead to, Can." Even Erol Alkan spins some Can related music on his BBC6 mix, Holger Czukay, Jah Wobble & Liebezeit – How Much Are They?
And here is an amazing cover of Can by Radiohead.
Radiohead – The Thief (Can Cover off, Delay 1968)